• 2020 • blue • chickens • evolution • farmyard • news • painting • pattern • studio • white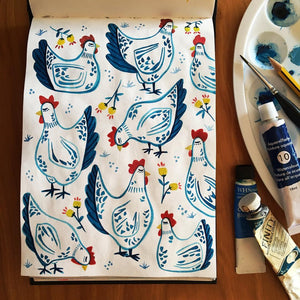 Back in May 2017, I painted some chickens as part of my '100 Days of Blue Project', they were very stylised and used a limited colour palette made up of blue, red, yellow and black. I find painting a great way to relax and quite often a good starting point to develop my ideas for new work but little did I know that these feathered characters would be revived twice over the coming years and show me just how much my illustration skills have grown in that time.  My original painting. I decided to develop this particular piece further and...
---
• blue • fabric • food • illustration • lemon • lemons • made in the uk • pattern • pattern design • tea towels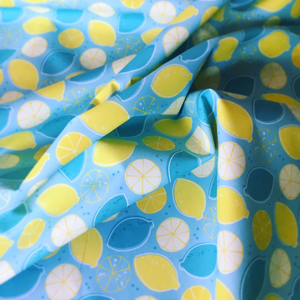 Love this bright zingy lemon fabric which l designed for our new range of products coming soon!